Mango the Tabby is "furry" good news for Tesco
Good and Bad PR
Good PR
Tesco Tabby
A Tesco store in Tiverton, Devon, has received a boost in coverage thanks to a four-legged visitor that has made the shop its second home.
Mango the tabby cat, who has a home with loving owners near to the store, has been visiting the shop for the last four years and has been making himself at home in the foyer. However, he also occasionally strolls around the store and approaches customers for the odd stroke or two.
A customer, after frequently spotting Mango in the Tesco branch, decided to set up a Facebook page dedicated to the moggie, which already has 2,500 likes. People head to the page to upload their own pictures of Mango when they've spotted him themselves.
The cat has even been given his own place to kip in the store; when he isn't snoozing on top of some de-icer cans or in the pet food aisle, that is!
It's nice to see a feel-good story for a change, with some naturally occurring good PR!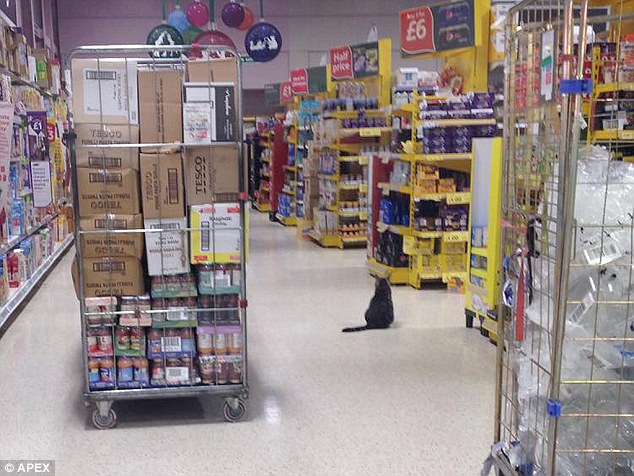 Pants down
In other news, the 14th annual No Pants Subway Ride took place in around 60 cities around the world this week, including on London's tube; receiving the usual influx of picture-based media coverage.
The tradition was started by comedy group Improv Everywhere and has since become a hit around the world. Never heard of it? Where have you been? Basically, tube and subway passengers travel with nothing but their underwear on their bottom half, just for laughs (luckily, as pants mean something quite different from trousers in the UK, UK tube travellers keep their pants firmly ON).

I've seen stories about this year's No Pants Subway Ride in lots of titles, including Metro, Evening Standard, New York Post, Independent and plenty of others.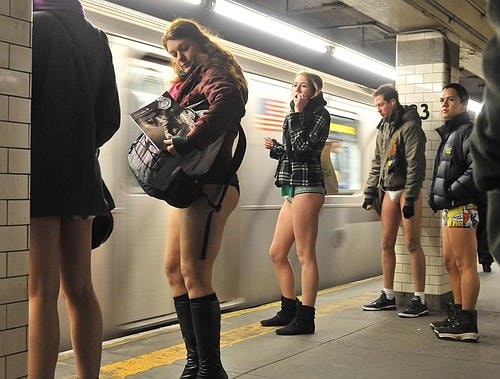 Shannon Haigh, 10 Yetis, @ShazzaYeti on Twitter
Seen any good or bad PR recently, you know what to do, @10Yetis on Twitter or andy@10yetis.co.uk on email.
If you enjoyed this article, you can subscribe for free to our weekly event and subscriber alerts.