Tesco learns a lesson in customer management from Shakespeare
Good and Bad PR
Good PR of the week
Ode to Tesco
I love creative customer service replies as a means of generating some nice media mentions, so a recent effort from Tesco caught my eye this week. A couple of students from St Andrews university, 20-year-old Isabelle Bousquette and 18-year-old Tomi Baikie, wrote a letter to Tesco after noticing that their local store in Fife no longer stocked salted Popcorn Sensations.
They decided to pen a complaint to the customer services team, but it was very tongue in cheek and in the form of a poem. This was back in September and the pair just expected a standard response.
However, two months later, they received a letter in response to their light-hearted complaint that exceeded all of their expectations.
The Tesco customer service team had written the reply in witty Shakespearean prose and even called Mr Baikie 'Ms Tami' (his name is Tomi) – it's not clear whether this was a mistake, or if the team were having a bit of fun.
Anyway, check out the letters in the images below. It definitely looks good on Tesco's part, showing that the customer service team can offer personal replies and treat each complaint as an individual case. Bravo Tesco!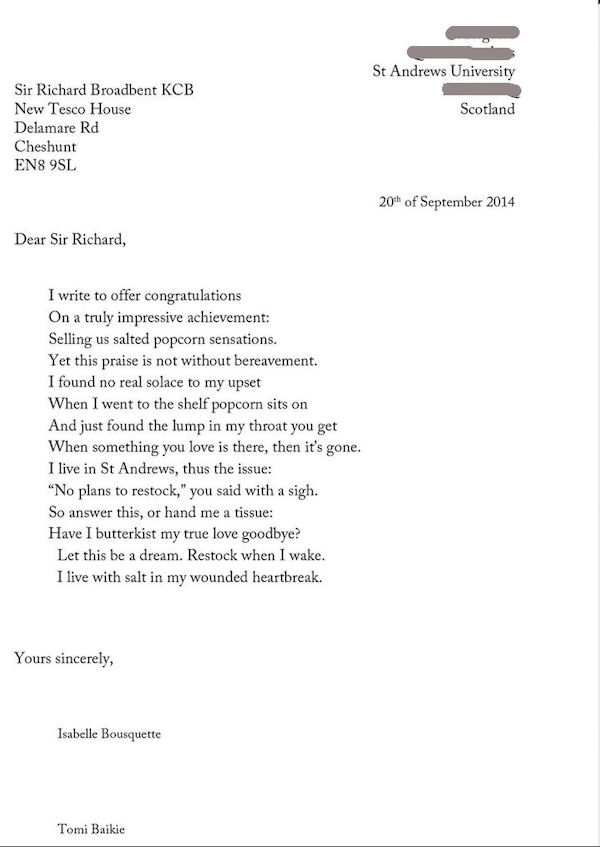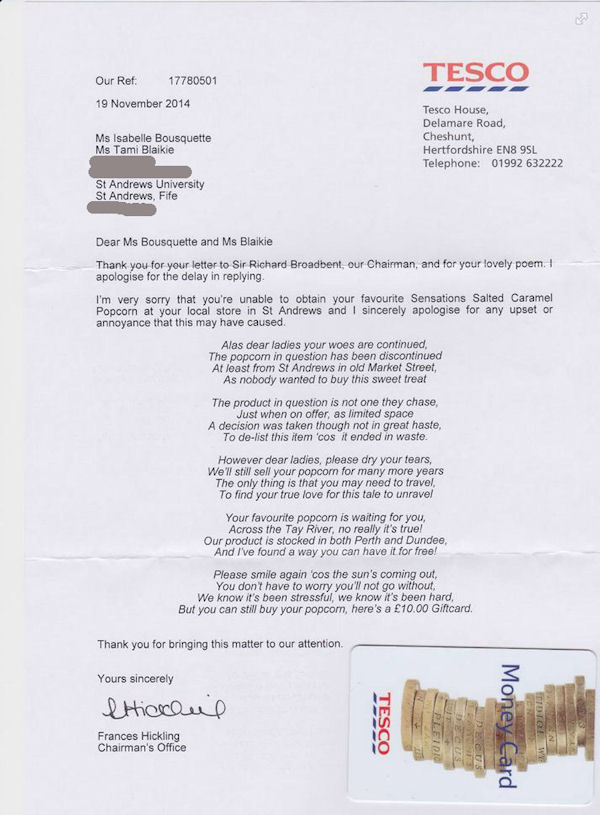 If you enjoyed this article, you can subscribe for free to our weekly event and subscriber alerts.
Upcoming events: